TENDER CLOSING 4PM THURSDAY 28TH JUNE - ENTIRE UNIT BLOCK INVESTMENT / FUTURE DEVELOPMENT OPPORTUNITY (STCA)
Details
BALMORAL 158 Riding Road

A rare opportunity presents itself for this prominent corner block of four (4) units (3x2 bed + 1 bath and 1x1 bed + 1 bath) on a 842sqm* site in the popular suburb of Balmoral.

Situated only 3.2kms* from Brisbane's CBD (as the crow flies) this is a fantastic opportunity to acquire a fully leased investment with future development potential (STCA) and an annual gross return of $72,020.00 p.a.*

Feature include:-
- Walking distance to Dan & Andy's Hawthorne Garage (350m*) & the Hawthorne cinema precinct
- 1.2km* from the Oxford Street retail precinct
- 1km* from Hawthorne Ferry terminal
- 100m* from Riding Road bus stop
- Zoned LMRZ - Low Medium Density Residential (2 or 3 storey mix)

* Approx
TINGALPA Lot 19 / 240 New Cleveland Road
THE ANNEX, TINGALPA - BRAND NEW BOUTIQUE OFFICE/WAREHOUSE UNITS - 3* LEFT
Details
TINGALPA Lot 19 / 240 New Cleveland Road

The Annex development at Tingalpa is now complete and ready to occupy!
There are just 3* of the 14 Annex units available, priced to sell from just $269,000 + GST.
- 69sqm* to 95sqm* units available
- Boutique office/ warehouses with just 14 units in the complex
- Exclusive parking with each unit plus visitor parking onsite
- All units are individually metered and come standard with an open mezzanine with carpet and air conditioning, kitchenette & bathroom amenities on ground
- Mezzanines are fully BCC approved & structural designed to allow for a live load of 5.0kPa
- Cable-gated site with 24-hour CCTV monitoring back to your device
- Electric roller doors
- Three (3) bollards in front of each roller door
- Ideally located 2.5km* from the Gateway Motorway connecting you to Queensland's Major Arterial Network, walking distance to McDonald's as well as Tingalpa's latest bulky goods centre & close proximity to the Bayside suburbs
- $10,000 cash rebate for the purchase of unit 13.

(*approx)
WAKERLEY 17/35 Ingleston Road
BRAND NEW OFFICE/ SHOWROOM/ WAREHOUSE
Details
WAKERLEY 17/35 Ingleston Road

- Total area 136sqm*
- 71sqm* ducted a/c ground floor showroom/ workshop
- 65sqm* first floor office with ducted a/c
- Polished concrete floor
- Fully cabled and dedicated server room
- Bathroom ane kitchenette
- Concrete tilt panel construction
- Product of award-winning developer Kevin Miller
- Secure gated complex with 24/7 CCTV surveillance, intercom system and remote access, Onsite manager, 3 phase power supply
- ADSL/NBN-ready communication points
- Benefit from on-going tax and depreciation benefits
- Fantastic opportunity for both owner-occupiers and investors
- Outstanding access to Queensland's major arterial network being just 2.5km* to the Gateway Motorway
- Just $1,000 down and you can secure yours today!

(*approx.)
CARINA 4/828 Old Cleveland Road
Great Opportunity in Carina's Retail Precinct
Details
CARINA 4/828 Old Cleveland Road

- 62sqm* Retail / Medical / Office space
- Current layout consists of large open plan main area, partitioned office and kitchenette with shared toilets at the rear of the complex
- 2 Exclusive use parking spaces at the rear
- Signage and Exposure opportunities to busy Old Cleveland Road
- Great public transport access with a bus stop situated directly out the front
- Available beginning of May 2018
- Join other tenants such as Evolve mindfulness clinic, Remax real estate, GG Hair and more.
*approx
MOUNT GRAVATT EAST 2A / 345 Pine Mountain Road
CALLING ALL FOOD & BEVERAGE OPERATORS
Details
MOUNT GRAVATT EAST 2A / 345 Pine Mountain Road

- 57sqm* Retail / Food opportunity in Metropol centre
- Grease trap on site
- Brand new bi-fold doors provide an open feel to the space
- Bi-fold serving window / takeaway hatch
- Great corner position at the entrance to the centre providing excellent exposure and signage opportunities
- Ample on site car parking
- Join existing businesses Mcdonalds, IGA, Subway, Feast on Fish, Australia Post and many more.
*approx
CARINA 1/858 Old Cleveland Road
45m2* HIGH EXPOSURE RETAIL/ FOOD TENANCY ON MAIN ROAD
Details
CARINA 1/858 Old Cleveland Road

Located in a prime commercial position on the bustling Old Cleveland Road arterial, this Carina complex provides a strong leasing opportunity for a wide range of tenancies.
The available 45m2-80m2* property boasts the best on-street parking in the whole of Carina's Old Cleveland Road precinct on its doorstep, as well as exclusive use of a car park at the rear. Fitted with its own kitchen amenities, including an operational grease trap, this tenancy is strongly suited to a food retailing business, which are particularly in demand throughout Carina. The property also comes with a private bathroom which is shared with just one other tenant.

With brilliant proximity to Westfield Carindale as well as the booming residential suburbs of Coorparoo, Camp Hill and Cannon Hill, this tenancy is a truly unique offering with unrivalled commercial appeal.

* Approx
HENDRA 8/191 Hedley Avenue
210sqm* QUALITY HENDRA OFFICE WITH FIT-OUT
Details
HENDRA 8/191 Hedley Avenue

- 210sqm* great quality office space over two levels with existing fit-out
- Ducted a/c throughout, NBN internet connectivity
- Fit-out includes four partitioned offices, a large board/training room, storage area
- Amenities include a bathroom on each level, a shower & a kitchenette
- Four exclusive car spaces (including one under cover) plus street parking available
- Available Now - Call to arrange an inspection today!
- Fantastic location close to the Brisbane Airport, easy commute to the CBD
(*approx.)
HEMMANT 2a/52 Aquarium Ave
600sqm* Great Value Hemmant Warehouse
Details
HEMMANT 2a/52 Aquarium Ave

- 600sqm* clear span warehouse includes 50sqm* office space over two levels
- Three electric container height roller doors, 3 phase power, high bay lighting, some racking in place, drive through ability
- Amenities include kitchenette, toilet and shower
- Easy access to the Gateway Motorway and the Port of Brisbane
- Available now - Contact marketing agents to arrange an inspection today!
(approx*)
EAGLE FARM 11/41 Lavarack Avenue
For Lease: 196sqm* FUNCTIONAL TRADECOAST OFFICE/ WAREHOUSE
Details
EAGLE FARM 11/41 Lavarack Avenue

- 196sqm* modern office/warehouse in highly sought after Eagle Farm
- 97sqm* warehouse
- 23sqm* Ground floor reception/ showroom
- 76sqm* first floor open plan office
- Internal warehouse height of circa 7.6m*
- Great natural in both the office and warehouse
- Electric container height roller door
- 3 phase power
- NBN internet connectivity
- 2 under cover car spaces, ample shared parking onsite plus street parking
- Cafe directly next door
- Outstanding access to Queensland's major arterial network via Southern Cross Way & The Gateway Motorway

* Approx.
MANSFIELD 2/62 Secam Street
For Lease: 174sqm* - 475sqm* CLEAN PROFESSIONAL OFFICE/ WAREHOUSE
Details
MANSFIELD 2/62 Secam Street

Ray White Commercial TradeCoast are pleased to present 2/62 Secam Street for Lease. Located in the highly sought after Mansfield Industrial Precinct, this property offers a rare opportunity appealing to a variety of businesses. Photos don't do this unit justice so arrange an inspection today!

The property features:
- New commercial carpet
- New LED lighting
- Fully sealed, clean warehouse space
- Fully fitted office space with multiple partitioned offices, meeting rooms, open plan area etc
- 3 phase power supply
- Amenities include male and female toilets, a shower and two kitchenettes
- Eight (8) car spaces plus street parking available
- Flexible and motivated landlord

Unit 2 (whole unit)
- 301sqm* office
- 176sqm* fully sealed warehouse
- 475sqm* total
- Eight (8) car spaces
- Container height roller door

Tenancy 2A
- 184sqm* office
- 117sqm* fully sealed warehouse
- 301sqm* total
- Five (5) car spaces

Tenancy 2B
- 116sqm* office
- 58sqm* fully sealed warehouse
- 174sqm* total
- Three (3) car spaces

(*approx.)
80sqm* MORNINGSIDE FIRST FLOOR OFFICE
MORNINGSIDE 5/471 Lytton Road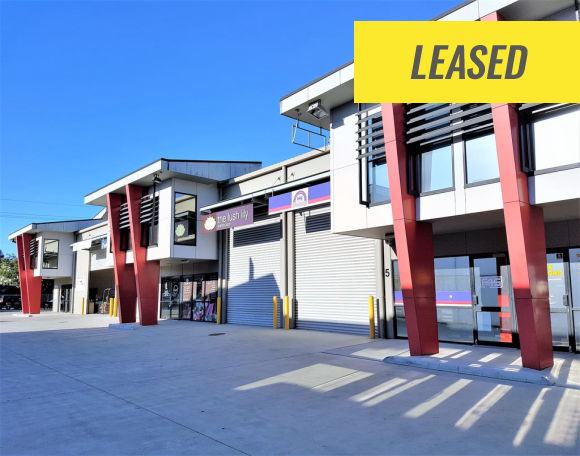 Lease
Details
- 80sqm* first floor office
- Ducted air conditioning
- Exclusive use car parks
- Ground floor reception & amenities
- Fantastic value with outgoings included
(*approx.)
QUALITY CITY FRINGE OFFICE/ WAREHOUSE WITH EXPOSURE
COORPAROO 2a/28 Cavendish Road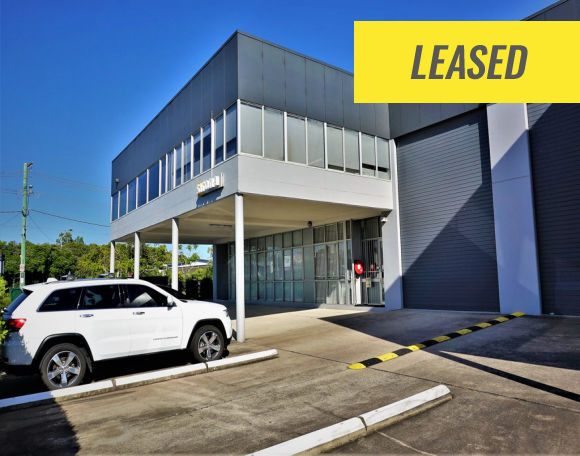 Lease
Details
- 100sqm* office/ showroom/ warehouse
- 45sqm* warehouse
- 55sqm* office/ showroom
- Exposure to busy Stanley Str & Cavendish Rd
- Modern complex
- Functional fit out
- Security alarm system
- Bathroom amenities & Kitchenette
- 3 phase power available
- Sealed warehouse floor & painted walls
- Ducted a/c system recently replaced
- Close proximity to Public Transport infrastructure, Coorparoo Square, the Pacific Motorway, Brisbane CBD, etc.
245sqm* TINGALPA OFFICE / WAREHOUSE
TINGALPA 14/25 Ingleston Road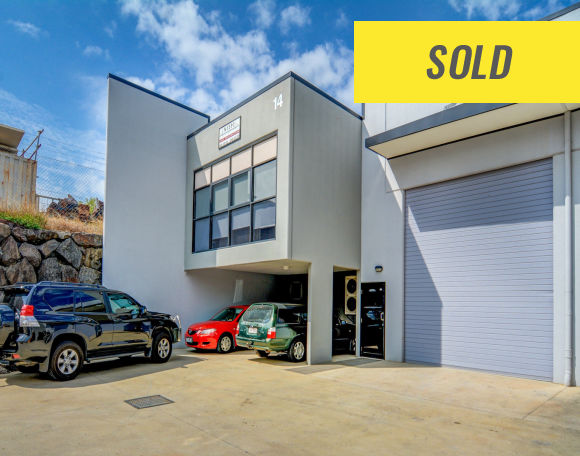 Sale
Details
- 245sqm* great value office/warehouse strata unit in gated industrial park
- 117m2* BCC approved mezzanine level office featuring ducted air-conditioning, two partitioned offices, large open plan area, board/training room, fully data and electrically cabled, suspended ceiling
- 128m2* warehouse with two storage / workshop rooms, fluorescent & high bay lighting, 3 phase power
- Electric container height roller door, easy truck access, secure gated complex
- Amenities include staff kitchen and bathroom with shower provision
- Three exclusive use car spaces plus visitor bays on site
- Close to Gateway Motorway and Port of Brisbane
FULLY LEASED DUAL TENANTED TINGALPA INVESTMENT
TINGALPA 25/1631 Wynnum Rd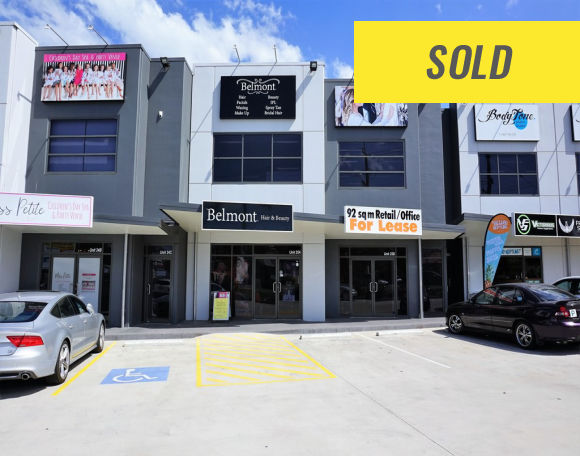 Sale
Details
Ray White Commercial TradeCoast is pleased to offer this fully leased, dual tenanted asset to the market for sale.
- Near new dual tenancy strata unit directly facing busy Wynnum Road in the Tingalpa Central development
- 25A: 5 + 5 Year lease to Belmont Hair & Beauty commenced 1/06/2017. This Tenant occupies 104sqm paying $35,260pa Net + Outgoings + GST
- 25B: 3 + 3 Year lease to TPT Developments commencing 1/04/2018. This Tenant occupies 92sqm paying $31,415pa Net + Outgoings + GST
- The building includes 6 exclusive use car spaces plus there are ample visitor bays provided on site
- Near new building offering significant depreciation benefits
- Great Location just 1.1km* from the Gateway Motorway, Coffee Club on site
BRISBANE INDUSTRIAL MARKET ROBUST AMID CONCERNS OF AN UNDER SUPPLY

Brisbane's industrial market is tipping over into undersupply territory, which is likely to strengthen rents this year, agents say.

The construction and consumer-supply sectors in particular are soaking up space, with demand for well-located assets continuing to be strong.

Click here for more information
Seven's Docklands home sold

Development Victoria, a state government agency, has bought the Docklands home of the Seven Network for about $100 million from the building's owner, the NRMA.

The deal comes just weeks after the state government announced a $225 million funding agreement with the AFL to redevelop Docklands Stadium, just behind the Seven building.

Click here for more information